If you want to learn something new or brush up on your existing knowledge, Coursera is a great resource. People often wonder if Coursera can help them find a job. In this post we answer the burning question "Can you get a job with Coursera certificate?". We've researched thoroughly and found the answer. Also, weighing in the opinion of people from Reddit.
Can Coursera Get You a Job?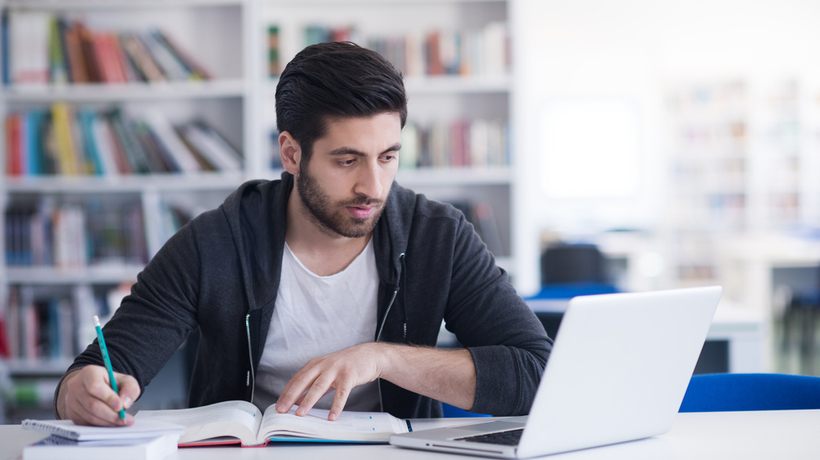 A Coursera credential or course doesn't guarantee you a job. It's possible that a Coursera certification won't do anything for your resume. It is true that Coursera may help you get essential and necessary abilities that will be quite helpful when you begin your career search.
It's not that Coursera is a poor platform, but it is. In fact, the reverse is true: Coursera is one of the top learning platforms available today. Coursera offers everything from certificates to bachelor's degrees, all of which may be completed online.
However, adding a Coursera certification to your resume is not going to guarantee you a job right now. The practical benefits of taking a course on Coursera should be considered instead of the theoretical ones.
Your abilities will grow, and you'll be able to outperform a competition seeking for the same position in the company. If you can get your hands on that, then you should go after it.
Are Coursera Courses Accredited?
Accreditation from some of the greatest educational institutions in the world is available for many Coursera courses. In addition, employers appreciate these certifications. So long as they acknowledge Coursera's and its professors' high standards.
This is not the only thing that sets Coursera apart. Some of the most comprehensive courses on the internet may be found in MasterTrack Certificates. Be aware that these courses might take a long time to finish.
As you can see, these classes are being offered by some of the largest names in business and education. Moreover, some of these courses are graded on a point system that is very strict. If you don't complete the tasks, you won't be accredited. For many assignments, the course providers grade them, thus there is no fast-tracking.
Coursera certificates are available from these institutions:
Google
IBM
University of Central Florida
Yale University
Stanford University
Harvard Business School
Johns Hopkins University
Should You Get a Coursera Certificate?
This question need a new perspective. However, taking a Coursera course does not guarantee that you will obtain a dream job on its own, but it can have a number of good effects on your job search.
Think about how well you're currently doing in your work and where you're falling short. Is it your ability to perform your work at the highest level that is necessary? Human interactions are your weak spot? Alternatively, are your communication skills to blame? It doesn't matter what it is, you have to recognise it and improve it.
Coursera can assist you in your job search in this situation. Filling in the blanks on your resume and honing your professional abilities can help you land more interviews and higher pay in the future.
According to this study, MOOCs have had a positive impact on respondents' careers:
Many responders (72%) said the survey had benefited their career in some way.
Sixty-one percent of respondents said they had benefited from the survey in terms of
However, just 26% of those polled were successful in securing a new position.
What matters is how you put what you learned from this course into practise in your work environment, not just receiving a certification. You must demonstrate how the certificate aided your ability to do the assignment in question.
In addition, taking a course on Coursera tells employers that you are passionate about the subject and willing to put in additional effort to land a job.
How Do You List Coursera Courses on Your CV?
Coursera certifications can be included on your CV and should be listed in the "Education" section.
Adding a "Continuing Education" section to your CV, where you may include the Coursera courses you've taken, is another option. Course certificates may be listed as "Achievements" by some. Ultimately, it's your decision.
Many courses can be included here, but if you have completed a large number of them, it may be more efficient to choose a few. Do not take any classes unless they are directly related to the position for which you're seeking.
In this regard, here are a few extra pointers to keep in mind.
Individual courses should not be shown on your resume. Instead, focus on gaining further certifications or even entire degrees. If you don't have any specialities, don't put separate classes in your schedule.
The course assignments should not be listed as successes. This would only serve to make the employer believe that you have no other accomplishments to speak about.
The courses you've taken should only be relevant to the position for which you are applying.
I hope this helps.
How Much does Coursera Courses Cost?
Which sort of course you take has an impact. Courses can be divided into three categories:
An individual course costs between $29.99 and $99.99 and can be completed in a few days or even weeks, depending on the length of the course. A completion certificate will be sent to you.
It might take weeks or months to finish a specialisation, which consists of a number of courses (up to 6 months). Depending on the scope of the expertise, they might range in price from $39 to $79 every month.
Finally, Coursera offers whole degrees. If you're serious about your job, you'll want to invest in one of them, which may cost anywhere from $1,500 to $20,000.
Conclusion : Can You get a Job with Coursera Certificate?
Coursera by itself will not earn you a job, and many lesser Coursera courses will have little initial influence on your CV. To sum up.
It's possible, though, to get a big advantage in your job performance and in the likelihood that an employer will notice you as a result of taking additional courses.